CCTV surveillance Systems
CCTV Cameras Systems for Commercial and Residential:

C.C.T.V.  or Closed Circuit Television or cameras systems has evolve to a must have technology for today's homes and business owners. In the past cameras systems were made up of cassettes and Time lapse recorders with black and white cameras.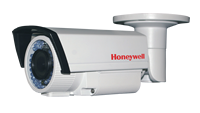 Today, our cameras systems are comprised of a D.V.R. Digital Video Recorder, digital cameras, or IP cameras, with fixed or vari-focal lenses. At E.Security Alarm Systems, we will design an affordable yet robust, camera system based on several objectives.

Some of the customer's concerns maybe to record 24 hour per day with a DVR, are they looking for viewing remotely through a network whereby one can conveniently connect to their home or business CCTV surveillance camera system and see what is happening in real time.

Infared cameras are very effective, versatile and comes in a vandall resistant housing. There are different options with several security solutions and so rest assured, our professional security technicians will carefully guide you through the decision and implementation stages.
E.Security Alarm Systems Inc. is committed in designing a system to meet your budget and supersede your expectations.