Choose a Home Security System to Protect your Plantation, FL Home. In Plantation Florida, a security system will help to protect you and your family from home invasion and burglary. You can count on great deals on home security system all the time. Order a security system today from E.Security Alarm Systems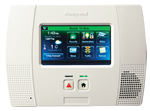 and live a safer, more secure life. With a quality wireless home security system you don't have to mess with any wires, plus get motion, glass break, and flood sensors that are wireless as well.
With a wireless security system in Plantation, FL you get the peace of mind that you are protected around the clock.
Benefits of home security systems include:
100% wireless security options
24/7 alarm monitoring
Extra savings on your home owners insurance
Monitoring fees that are as low as $1 a day
Satisfaction guaranteed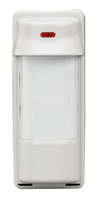 With a new alarm system in Plantation, Florida you can rest assured that your home and possessions are protected from fire, burglary, and home invasion.
Call today for more information on great home security systems for your area.
954-382-1187 or 877-382-1187 or visit us at
6761 West Sunrise Blvd. Suite 3, Plantation Fl. 33313
Right now is a great time to buy a home security system and E Security Alarm Systems wants to help you. With a variety of monitoring contracts available, you have complete control over your home security. Contact us in Plantation, Florida Home Security Systems.
Call E Security Alarm Systems today at 954-382-1187 or 877-382-1187 to find a home security system in Plantation, FL and get started with an alarm system to protect your home. Get the best deals on home security systems and affordable

alarm monitoring. Customize your home security package to meet your individual needs. We offer alarms that are wireless and you can add or remove any piece home security equipment to get the system that works best for you and your situation.
Home Security System Typically Include:
1. Master control panel
2. Infrared motion detector
3. Door and window sensors
4. 24-hour battery backup
5. High-decibel alarm siren
6. Yard and window sings


Wireless Security Systems in Plantation, FL
Benefits:
1. Professional Installation – no excessive wires, no holes left behind
2. Streamlined Honeywell / Ademco equipment that isn't cumbersome or bulky
3. Easy to Move – take everything with you
4. No wires for burglars to cut
5. No need for a phone line options
When you order a security system in Plantation, FL, you can get completely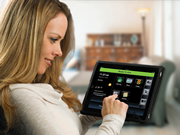 wireless alarms, which means no wires for you to deal with and a simple and easy installation. You have a wider security range and more alarm system monitoring options when you go with a wireless alarm system.
With the most technologically advanced security equipment, you can protect your home and keep your loved ones safe day and night. Other state-of-the-art equipment available to you for added protection includes: carbon monoxide detectors, smoke detectors, and water and heat sensors.
Plantation, FL home security has never been easier, call today to find out how.
With the best in price, technology and customer service, you can't go wrong with a Plantation, FL home security system. Get your home monitored around the clock so your home and belongings are safe even when you are away. Plantation, Florida

security providers have packages designed to meet everyone's budget.